groov Action Plan - from $2699 ex GST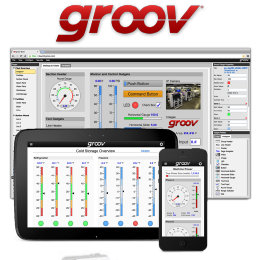 The groov Action Plan gives you a simple, effective mobile operator interface - your own custom mobile app designed for your automation systems and equipment - without having to build or configure it yourself.
The groov Action Plan offers a planned path from conception to completion. A Systems 22 engineer will take the time to understand your systems and your goals for a mobile operator interface. The engineer will provide the following services and deliverables:
groov project management
8 hours of support for configuration, IT, networking, and device connectivity
3 completed groov operator interface pages
2 hours of application support after the project is completed, for changes and updates
These engineering services are available with either the groov Box or groov Server for Windows.
To explore the groov Action Plan and how it would work for you, contact us to set up a free half-hour consultation with an experienced Systems 22 application engineer.
For more information call Systems 22 or email groov@systems22.com.au