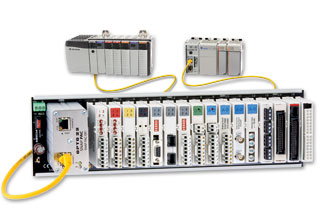 The perfect companion for your Allen-Bradley® PLC Systems
SNAP I/O from Opto 22 completes your ControlLogix® or CompactLogix® system with extra I/O where you need it plus advanced process control features.
Use our distributed intelligence to shift I/O scanning and control to the local I/O level. Reduce network traffic, decrease scan times, and improve overall system performance—without additional programming.
Watch a VIDEO
Website by Systems 22

SNAP I/O with Allen Bradley