Opto 22 offers a complete line of solid state relays, from the rugged 120/240-volt AC Power Series to the small-footprint MP Series, designed for mounting on printed circuit boards. All Opto 22 relays have 4,000 volts of optical isolation between the field side and the control side, and all are UL and CSA recognized. Every Opto 22 solid state relay is subjected to full load test and six times the rated current surge both before and after encapsulation. We don't do statistical testing.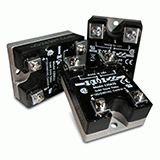 Power series AC - DC
ZSeries DC
P Series DC

After 30 years of service, this original "Optrol" SSR (left) still passed all load tests for our newest SSRs (right)
Heartsink Series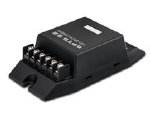 Networkable Dimmers
Opto 22 Solid State Relays have been supplied to the manufactures of Petrol Pumps in Australia for many years. In 1974, Opto 22 introduced a complete line of optically isolated solid-state relays (SSRs) for the Component OEM market. The manufacturing technique, developed by Opto 22, used liquid epoxy fill and greatly increased the reliability and reduced the cost of volume production. Opto 22 quickly became, and remains today, the world's leading manufacturer of SSRs.
Opto 22 SSRs used in Petrol Pumps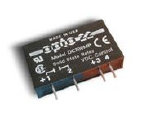 MP Series
Heartsinks and Heatpads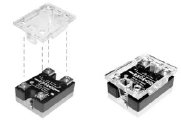 Safety Covers
Opto 22 Solid State Relays